Apple iPhone 15 Pro 256GB
KSh235,000.00
iPhone 15 Pro 256Gb Features and Specifications
| Feature | Description |
| --- | --- |
| Storage Capacity | 256GB |
| Processor | A16 Bionic Chip |
| Display | ProMotion Super Retina XDR Display |
| Camera System | Triple-Lens 12MP Ultra Wide, Wide, Telephoto |
| LiDAR Scanner | Enhanced AR Experiences, Faster Autofocus |
| 5G Connectivity | Lightning-Fast Downloads and Streaming |
| Battery Life | All-Day Battery Life with Improved Efficiency |
| Operating System | iOS 16 with New Features and Enhanced Privacy |
| Design | Stainless Steel Frame, Ceramic Shield Front Cover |
| Security | Face ID Facial Recognition |
| MagSafe Compatibility | Easy Snap-On Accessories and Wireless Charging |
Description
What is the price of Apple iPhone 15 Pro 256GB in Kenya?
The price of Apple iPhone 15 Pro 256GB in Kenya is KSH. 235,000. Unleash the power of the A16 Bionic chip, capture pro-grade photos, and enjoy a stunning ProMotion display. Grab your iPhone 15 today!
Performance Prowess
Powered by the latest A16 Bionic chip, the iPhone 15 Pro 256GB is a performance beast. With lightning-fast speeds and energy efficiency, it's ready to handle anything you throw at it, from gaming to productivity tasks.
Ample Storage Space
With a generous 256GB of storage, you'll never have to worry about running out of space for your photos, videos, apps, and more. Store your memories and essentials without compromise.
Pro-Grade Camera System
Capture the world in stunning detail with the advanced triple-lens camera system. Featuring a 12MP Ultra Wide, 12MP Wide, and 12MP Telephoto lens, you can take professional-quality photos and 4K videos, even in low light conditions. The LiDAR scanner enhances AR experiences and improves autofocus speed.
ProMotion Display
Immerse yourself in the mesmerizing visuals of the ProMotion Super Retina XDR display. With a 120Hz refresh rate, everything from scrolling through your social media feed to watching movies becomes buttery smooth and responsive.
5G Connectivity
Experience the future of connectivity with lightning-fast 5G. Stream, download, and share at incredible speeds, making lag a thing of the past.
All-Day Battery Life
With improved battery efficiency and an enduring battery life, the iPhone 15 Pro 256GB keeps up with your busy day. Stay connected, productive, and entertained without constantly hunting for a charger.
iOS 16
Experience the latest iteration of the world's most advanced mobile operating system. iOS 16 introduces new features, enhanced privacy settings, and seamless integration with your other Apple devices.
Pro Design
Crafted with precision and elegance, the iPhone 15 Pro 256GB boasts a sleek, stainless steel frame and a ceramic shield front cover for added durability. It's water and dust-resistant, designed to withstand the rigors of daily life.
Face ID and Security
Your data is safe and accessible only to you with Face ID, the most secure facial recognition technology. It's fast, reliable, and ensures your iPhone remains your personal fortress.
MagSafe Compatibility
Enjoy the convenience of MagSafe accessories that easily snap onto the back of your iPhone. From wireless charging to a world of innovative accessories, MagSafe enhances your iPhone experience.
The iPhone 15 Pro 256GB is not just a smartphone; it's a powerful tool, a creative studio, and a portal to the future. Elevate your digital lifestyle with this iconic device that redefines what's possible in a smartphone. Get yours today and experience the next level of innovation in the palm of your hand.
Cost of an iPhone 15 Pro Max in Kenya
| | | |
| --- | --- | --- |
| iPhone 15 Pro Max | Capacity | Amount in KSH. |
| iPhone 15 Pro Max | 256 GB | KSH. 235,000 |
| iPhone 15 Pro Max | 512 GB | KSH. 300,000 |
| iPhone 15 Pro Max | 1 TB | KSH. 350,000 |
The iPhone 15 Pro Max has two variants available in Kenya depending on their capacity iPhone 15 Pro Max 256GB at KSH. 235,000 and iPhone 15 Pro Max 512GB at KSH. 300,000. There are four colors to choose from for iPhone 15 Pro Max: Black Titanium, White Titanium, Blue Titanium, Natural Titanium to choose from. Buy an iPhone 15 Pro Max from Spenny Technologies, WhatsApp/Call +254700863941 to order or make an enquiry.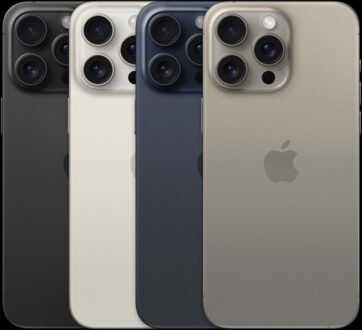 *DISCLAIMER: iPhone 15 Pro Max Prices are subject to change without notice kindly enquire before making an order WhatsApp/Call +254700863941.