TCL 75P635 4K HDR Google TV
KSh125,000.00
Description
TCL 75P635 4K HDR Google TV Stunning 4K HDR Picture Quality
TCL 75 P635 4K HDR Google TV Get ready to be captivated by the mesmerizing detail and vibrant colors of 4K HDR. With a generous 75-inch screen, every image comes to life with astonishing clarity, lifelike precision, and stunning dynamic range. Whether you're streaming your favorite movies, immersing yourself in thrilling sports events, or gaming with friends, the TCL 75″ P635 delivers an immersive experience that's truly cinematic.
Google TV Integration
Unlock a world of entertainment with the seamless integration of Google TV. Access popular streaming services like Netflix, Amazon Prime Video, Disney+, and more at the touch of a button. Harness the power of Google Assistant to effortlessly search for content, control your smart home devices, or discover tailored recommendations. It's the future of television, personalized just for you.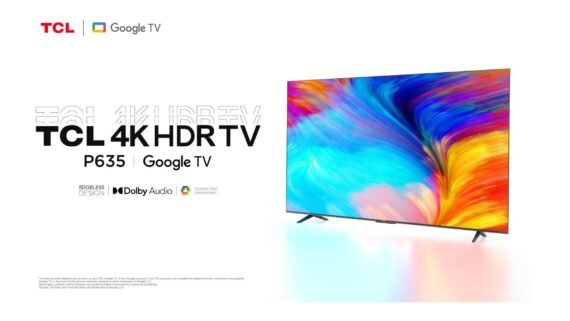 Immersive Dolby Vision HDR and Audio
Immerse yourself in a world of cinematic brilliance with Dolby Vision HDR, which offers stunning contrast and lifelike colors. The TCL 75″ P635 also boasts Dolby Atmos audio technology, creating a three-dimensional audio experience that surrounds you, whether you're in the heart of the action or enjoying your favorite music.
Sleek and Modern Design
This TV isn't just a technological marvel; it's a statement piece for your living room. Its sleek design, slim bezels, and elegant stand effortlessly enhance the aesthetics of any space. The TCL 75″ P635 seamlessly blends style and function, making it the centerpiece of your home decor.
Advanced Connectivity
Stay connected to all your favorite devices with ease. Multiple HDMI and USB ports, Bluetooth, and Wi-Fi ensure compatibility with gaming consoles, soundbars, and other peripherals. Plus, you can easily cast content from your mobile devices for a truly integrated experience.
Energy-Efficient
Worried about energy consumption? The TCL 75″ P635 is designed with energy efficiency in mind, meeting the latest standards for low energy consumption while delivering top-tier performance.
Easy Setup and Updates
Setting up your TCL 75″ P635 is a breeze, and with automatic software updates, you'll always have access to the latest features and improvements.
Elevate your home into the ultimate entertainment hub with the TCL 75″ P635 4K HDR Google TV. Whether you're a movie enthusiast, a gaming aficionado, or simply seeking premium entertainment, this TV has it all. Redefine your viewing experience and make your living room the epicenter of entertainment excellence. Upgrade your TV experience; get this TV from Spenny Technologies and have it delivered right in your doorstep!
Price In Nairobi, Kenya
TCL 75″ P635 4K HDR Google TV price in Nairobi, Kenya starts at Kshs. 125,000 on Spenny Technologies