Sale!
iphone 7 plus 32GB
KSh46,000.00
5.5 inches LED-backlit IPS LCD
iOS 10.0.1, A10
32GB Storage, 3GB RAM
12MP Camera, 7MP FaceTime HD
3D Touch, Fingerprint sensor (Touch ID)
visit our shop zeni mall next to dominion house or  opposite imenti , waves lounge building shop u40 , 0700863941
Description
Apple has become a phone that defines what it means to be best in class. With the launch of the iPhone 7, Apple has showcased many innovative features. As always, Apple believes in minimalistic design, and it has created a single port through which you charge your phone, connect headphones, and even transfer data. The versatile A10 Fusion 64 bit Quadcore processor has two CPUs running in tandem. One is a high powered CPU to take care of resource intensive tasks such as gaming and video playback, while the other is an energy efficient processor for general purpose functions. Adding to its adroitness is a powerful battery that boasts of 2 extra hours of operation compared to iPhone 6.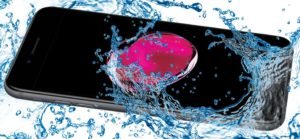 Exceptional performance
Yes! What we are talking about the latest A10 Fusion 64 bit quad core processor that is about 40 percent faster than the A9. The A10 Fusion contains two dual core CPUs; one is a high performance dual core processor while the other is a highly efficient one. The high performance dual core CPU kicks into gear when the phone is executing demanding tasks like video playback or gaming, whereas the other energy efficient dual core processor performs general functions. These two sets of CPUs ensures the phone uses minimal power when idling and can still perform to the maximum when required. This CPU architecture also helps to provide a better battery life. This Apple smartphone also includes a new graphics processing chip that offers improved graphics and reduced power consumption by 50 percent. iOS 10 makes it debut with the iPhone 7 and offers significant improvements to 3D Touch functionality and UI performance. It also revamps the way you communicate with people. Say goodbye to boring texts; with the iPhone 7, you can send personalized messages to loved ones in your handwriting.